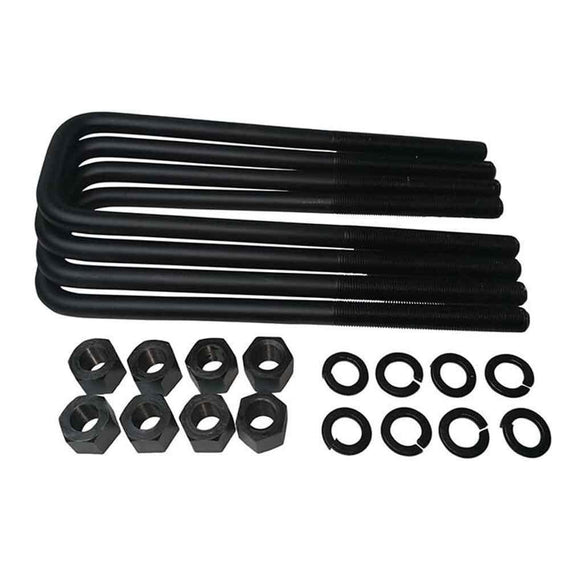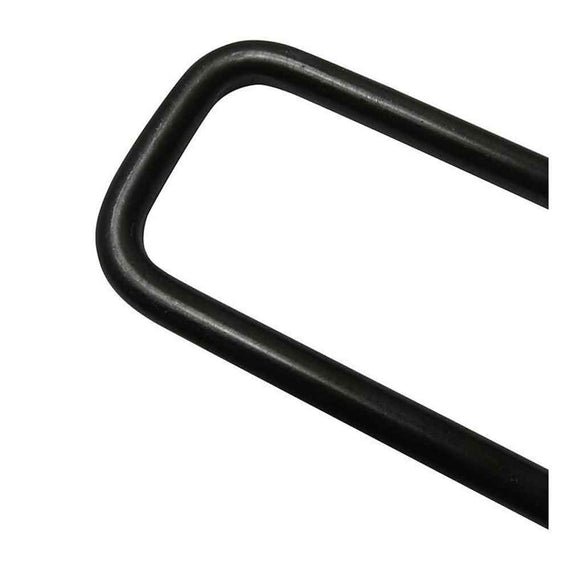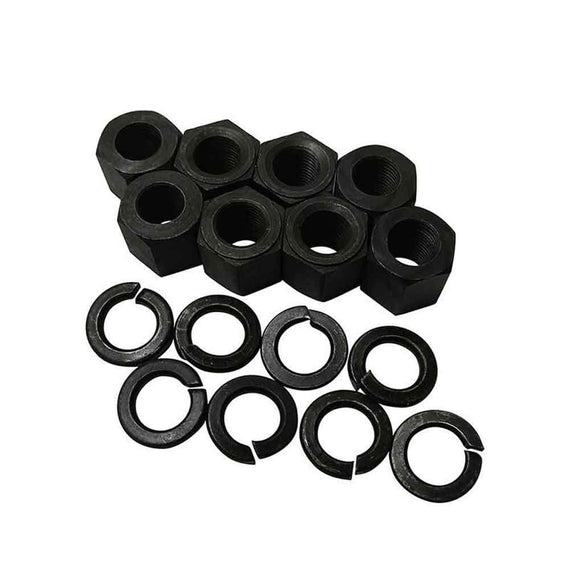 Rear SquareLift U Bolts 12 x 2.5 x 9/16" Extra Long Certified OEM Material
Square Rear Lift U Bolts 12 x2.5 x9/16"
Our 12-inch square rear lift u-bolts are engineered to accurately fit matching components and provide the force required to clamp the leaf spring to the rear axle assembly. Designed to eliminate spring flexing and restore stock specifications, such as ride height and handling characteristics as specified by the vehicle. Properly installing our u-bolts will also help reduce stress concentration (pressure is evenly distributed), prevent premature spring failure, and allow your spring to absorb shock when it is applied to your suspension.
Sold as a set of 4 steel u-bolts with all hardware needed to install, installation instructions, and a manufacturer lifetime replacement warranty from Road Fury. All contents are American-made. Allowances need to be made for all overloads and aftermarket leafs. 5-inch thread can be cut down to fit many applications.
FITMENT: Square bend to clamp 2.5" wide leafs
SPECIFICATIONS: 12" length, 2.5" width, 5" thread length, 9/16 thread pitch
DESIGN: Square bend. For rear axle. U-bolt color may vary.
QUALITY: Made of cold-drawn certified 1541 carbon steel OEM factory material with grade 8 hardware.
KIT CONTENTS: 4x certified carbon steel leaf spring axle u-bolts with grade 8 hi-nuts, security spring washers, and installation instructions
INSTALLATION TIME: 1 hour
TECHNICAL NOTE: Retighten u-bolts after the first 500 miles. Minor settling from new or repaired springs can cause a reduction in clamp force.
MANUFACTURED: Made in America
WARRANTY: Lifetime Replacement Warranty
California Residents: Prop 65 warning