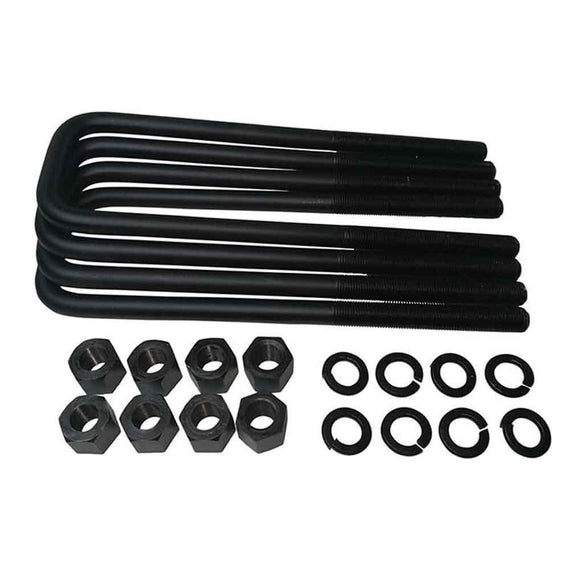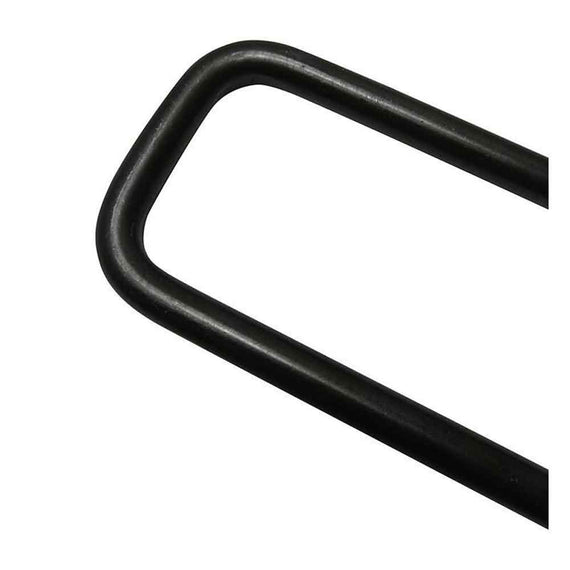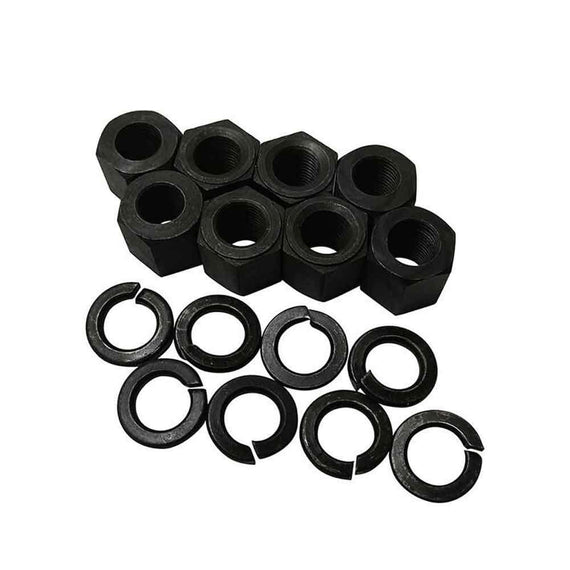 Square Rear Lift U Bolts 10 x2.5 x 9/16" Extra Long Certified OEM Material
Square Rear Lift U Bolts 10 x2.5 x9/16"
Improve your rear suspension system with our 10-inch square rear lift u-bolts. These u-bolts will provide the required clamping force to securely clamp leaf spring and related components together. Once installed, the clamping of the spring by our u-bolts will help restore vehicle ride height and reestablish stock specifications, like original vehicle handling characteristics. The u-bolts will also contribute to eliminating spring flex and unwanted movement, preventing premature spring failure and shearing of the center bolt. The u-bolts are made cold drawn certified 1541 carbon steel OEM factory material with grade 8 hardware and built to last and offer exceptional off-road performance.
All components are manufactured in America by Road Fury. In this kit, you will receive 4 steel u-bolts with corresponding spring washers and hi-nuts, installation instructions, and a manufacturer lifetime replacement warranty. Allowances need to be made for all overloads and aftermarket leafs. 4-inch thread can be cut down to fit many applications.
FITMENT: Square bend to clamp 2.5" wide leafs
SPECIFICATIONS: 10 length, 2.5 width, 4 thread length, 9/16 thread pitch
DESIGN: Square bend. For rear axle. U-bolt color may vary.
QUALITY: Made of cold drawn certified 1541 carbon steel OEM factory material with grade 8 hardware.
KIT CONTENTS: 4x certified carbon steel leaf spring axle u-bolts with grade 8 hi-nuts, security spring washers and installation instructions
INSTALLATION TIME: 1 hour
TECHNICAL NOTE: Retighten u-bolts after the first 500 miles. Minor settling from new or repaired springs can cause a reduction in clamp force.
MANUFACTURED: Made in America
WARRANTY: Lifetime Replacement Warranty
California Residents: Prop 65 warning