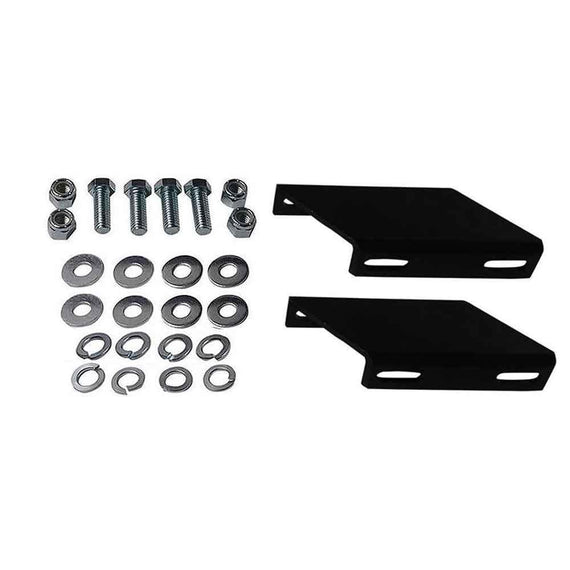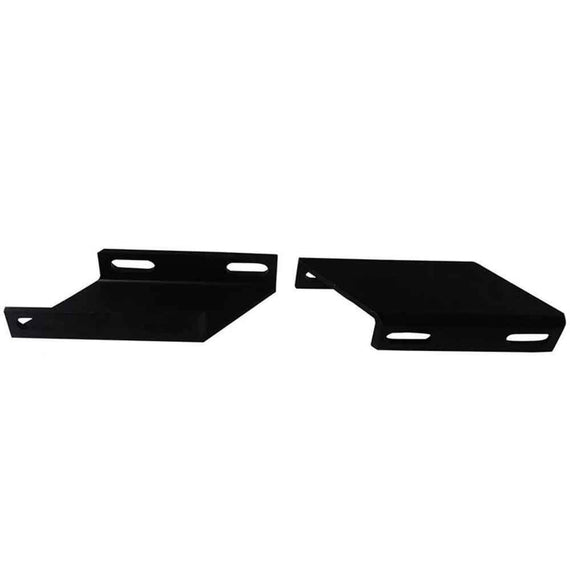 Sway Bar Drop Bracket Kit for Dodge Ram 2500 3500 4WD
Dodge Ram 2500 3500 4WD Sway Bar Drop Bracket Kit
We recommend installing our Dodge Ram 2500 3500 4WD sway bar drop bracket kit when lifting your Dodge truck. Our sway bar drop bracket is designed to fix steering issues and instability caused by lifting your vehicle. This kit will maintain proper alignment to its designated position and enhance driveability. Components are made with ¼ carbon steel for extreme strength and finished with a black protective coating to combat destructive elements like rust. The hard-wearing construction of this kit is suitable for everyday and weekend use on rugged trails.
This kit is intended to correct sway bar angle and function for Ram 2-5 front suspension lifts. This is a direct fit installation and will work with factory mounting points. Installation may take a few hours dependent on the application and mechanical skill. Installation instructions are included for DIY-ers and professionals. This item is covered by the Road Fury lifetime replacement warranty to guarantee workmanship and materials. All components are American-made for quality assurance.
Road Fury high-performance suspension lifts by Road Fury are made in America. All Road Fury bolt-on products work with stock suspension and are easy to install.
FITMENT: 1994-2002 Dodge Ram 2500 3500 4WD
DESIGN: Designed for Dodge Ram 2500 and 3500 4WD models with 2-5 front suspension lifts.
QUALITY: ¼ US carbon steel for superior strength. Powder coated for rust and corrosion resistance. High-strength construction can withstand off-road obstacles and lifestyles.
KIT CONTENTS: 2x 1/4" Steel CNC Machined Sway Bar Drop Brackets, Installation Hardware, and instructions
INSTALLATION: Simple '¬Ëœbolt-ons installation. No special tools are required.
TECHNICAL NOTES: Corrects sway bar angle and maintains vehicle stability.
MANUFACTURED: Made in America
WARRANTY: Lifetime Replacement Warranty
California Residents: Prop 65 warning