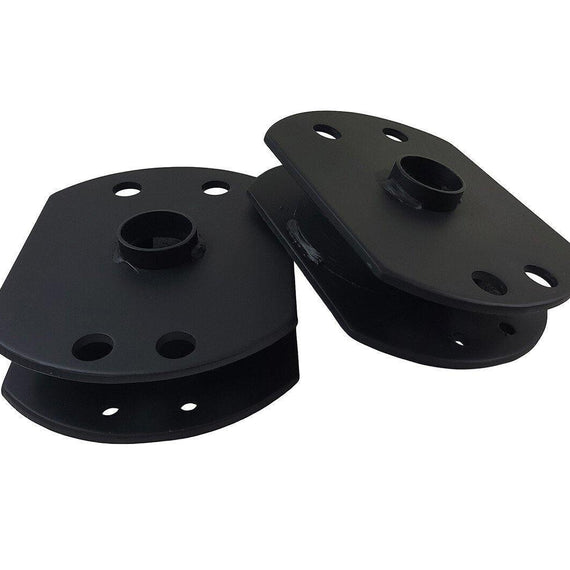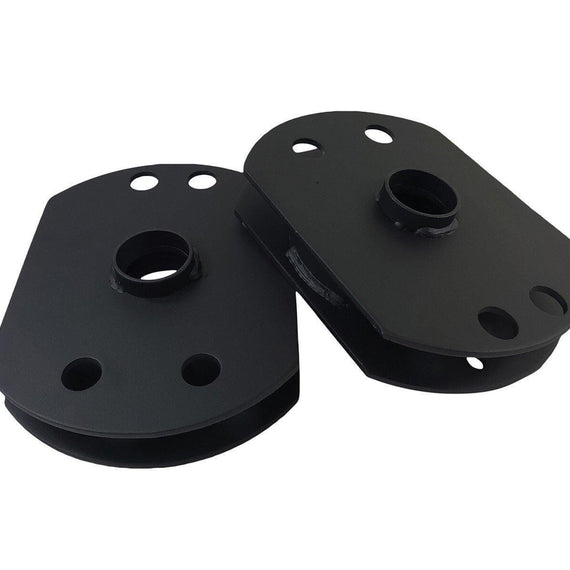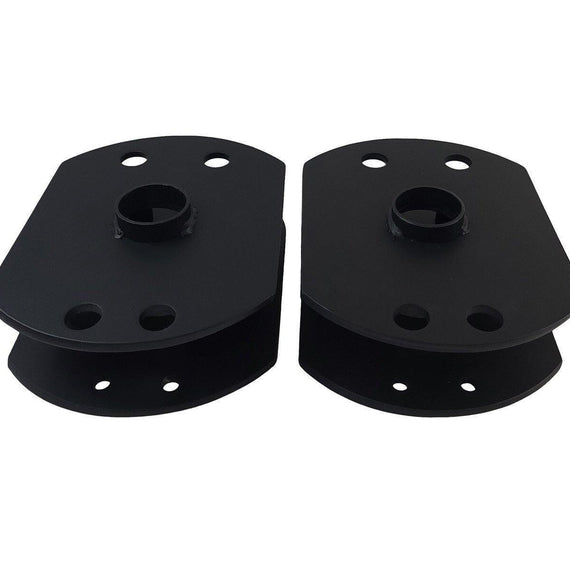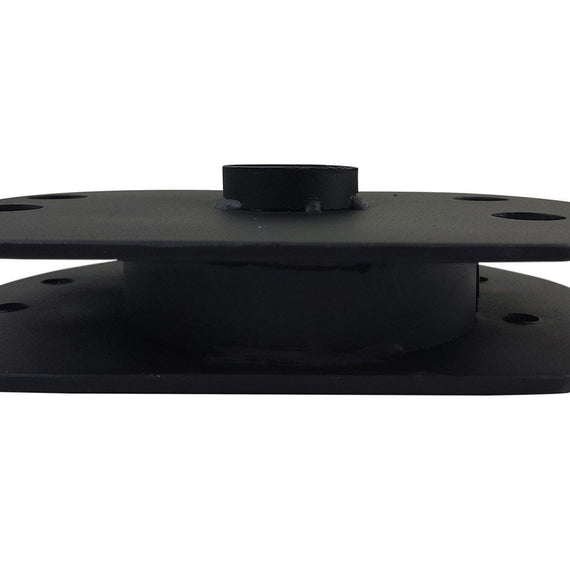 Rear Spring Spacers for Dodge Ram 2500 4WD
Dodge Ram 2500 4WD Rear Spring Spacers
The Dodge Ram 2500 4WD rear spring spacers are precision engineered to provide a true rear suspension lift for your Dodge Ram truck. Made from heavy-duty ¼ US steel for ultimate strength and durability, these spring spacers will never compress under heavy load. Ideal use for increased rear-end lift and additional ground clearance to afford the ability to install wider tires and custom wheels. Made in America, these spring spacers are built to last and are designed under strict road requirements. These spacers will withstand rigorous off-road applications and provide long-lasting customer satisfaction.
Sold as a 2-pack, these spring spacers have a protective powder-coated finish to prevent rust and corrosion. Installation instructions are included. All components are backed up by a lifetime replacement warranty.
Road Fury high-performance suspension lifts by Road Fury are made in America. All Road Fury bolt-on products work with stock suspension and are easy to install.
FITMENT: 2014 - 2021 Ram 2500 4WD
LIFT: 1.5, 2 and 2.5
DESIGN: Heavy-duty US 1/4 carbon steel for durability and a better fit. The Powdercoated finish is corrosion resistant and gives a more impressive look.
QUALITY: Prime mill certified and heat-treated, our high-quality steel material is tougher than Chinese aluminum, cast, polyurethane, imitation alloy, and other steel products.
KIT CONTENTS: 2x precision laser cut carbon steel rear spring spacers and installation instructions
INSTALLATION: Easy bolt-on installation takes 1-2 hours. No special tools are required.
TECHNICAL NOTES: An alignment is recommended to ensure ride quality. Works with stock suspension.
MANUFACTURED: Made in America
WARRANTY: Lifetime Replacement Warranty
California Residents: Prop 65 warning