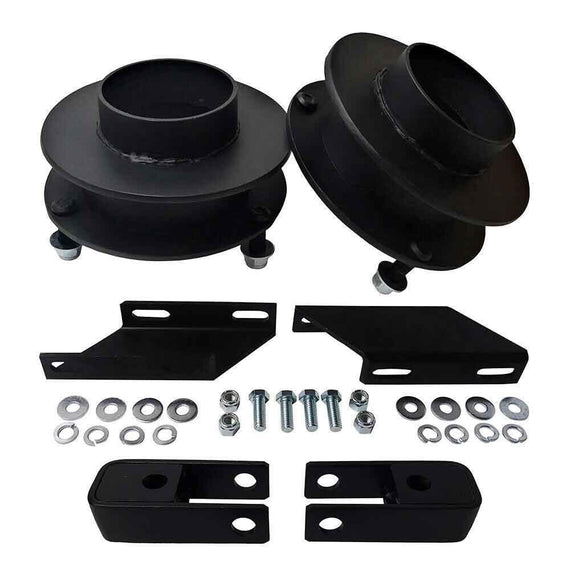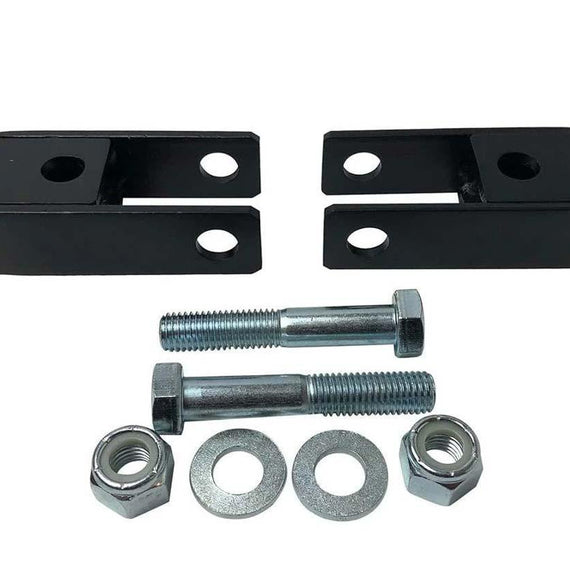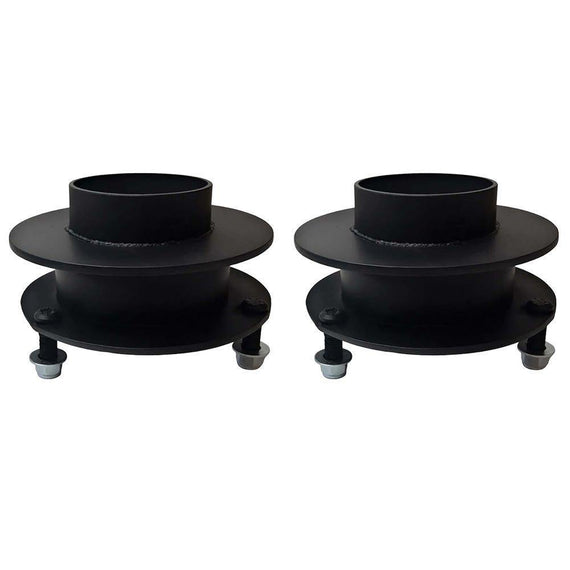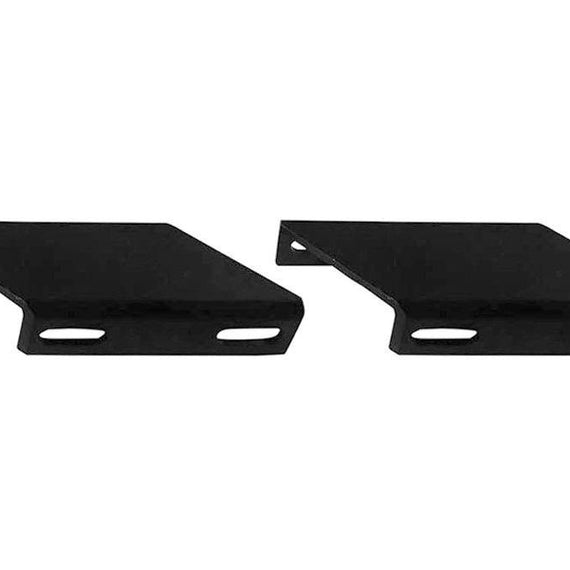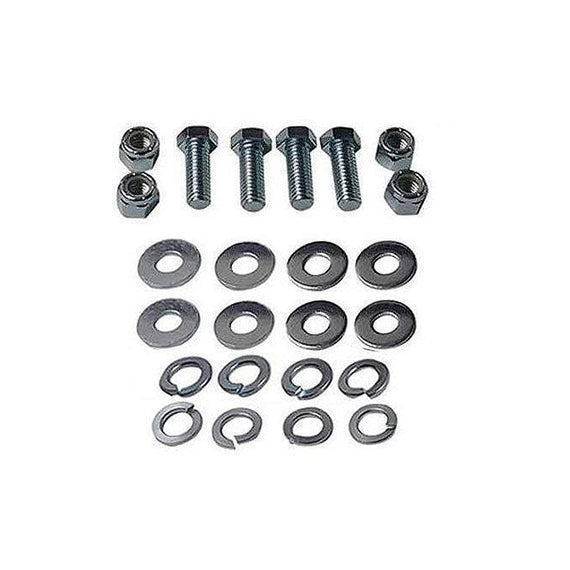 Front Suspension Leveling Lift Kit for Dodge Ram 2500 3500 4WD
Dodge Ram 2500 3500 4WD Front Suspension Leveling Lift Kit
Install this Dodge Ram 2500 3500 4WD front suspension leveling lift kit on 1994-2002 Dodge Ram trucks for sufficient lift for added ground clearance and larger off-road tires for recreational or professional use. This kit includes 2 front steel spring spacers with sway bar drop and shock extenders and designed for an easy 'bolt-on' installation. No strut disassembly (or post installation maintenance) is required. This kit will not change preload or compromise OEM ride quality. Your Dodge truck will retain its stock smooth ride.
The spring spacers are precision laser cut steel with stronger more consistent welds, making it stronger and durable than alternative items out on the market today. The sway bar drop brackets and shock extenders are also made of US carbon steel for extreme strength to weather intense stresses of off-road use. All components are hard anodized in a black coating to sustain damaging outdoor elements, rust and corrosion. All components have been tested for quality assurance for optimal performance.
Road Fury high-performance suspension lifts by Road Fury are made in America. All Road Fury bolt-on products work with stock suspension and is easy to install.
FITMENT: 1994-2002 Ram 2500 3500 4WD
LIFT: 2", 2.5", 3"and 3.5"
DESIGN & QUALITY:

Spring spacers: Heavy-duty US carbon steel for durability and a better fit. Anodized coating is corrosion resistant and gives a more impressive look.
Sway bar and shock extenders: US carbon steel for improved strength. Powder coated for dust and corrosion resistance, prolonging durability, and constant use on and off rough terrain.

KIT CONTENTS: 2x precision laser cut carbon steel front spring spacers, 2x Sway Bar Drop, 2x Shock Extenders and installation instructions
INSTALLATION: 2-3 hours "˜bolt-on' installation. No special tools required.
TECHNICAL NOTES: A wheel alignment is recommended to ensure ride quality.
MANUFACTURED: Made in America
California Residents: Prop 65 warning