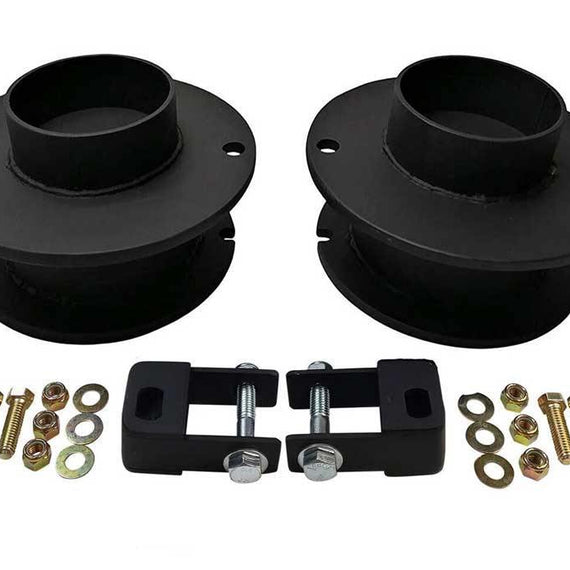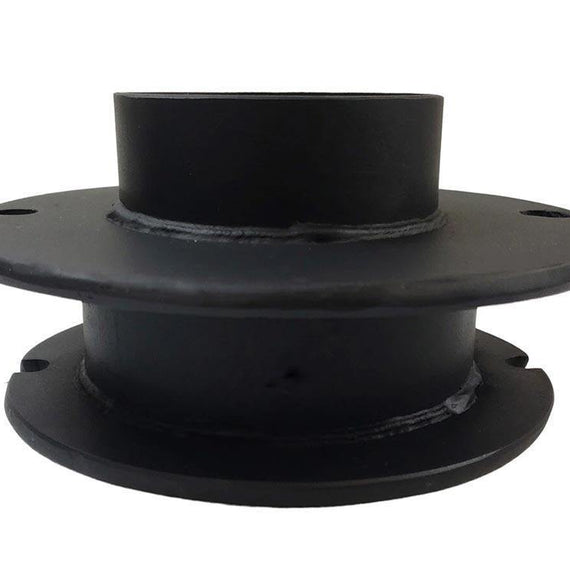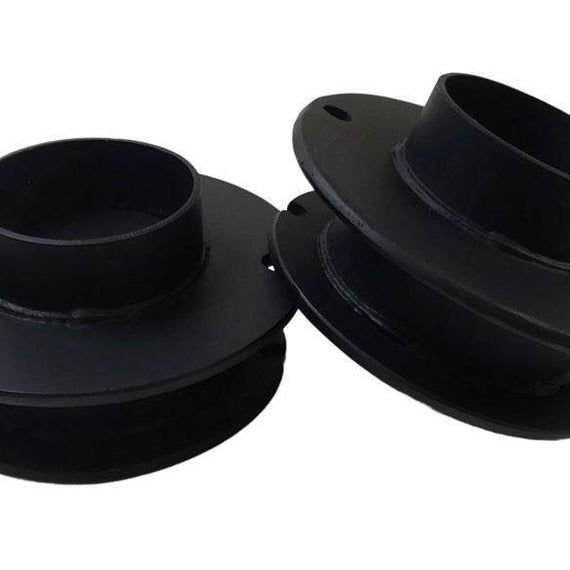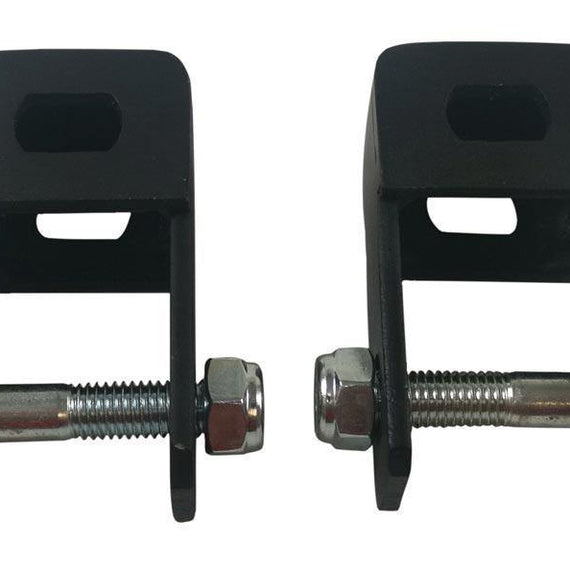 Front Spring Spacers with Shock Extenders for Dodge Ram 2500 3500 4WD
Dodge Ram 2500 3500 4WD Front Spring Spacers with Shock Extenders
The Dodge Ram 2500 3500 4WD front spring spacers with shock extenders is sold as a kit and can be used with 2014 and newer Dodge Ram 2500 4WD and 2013 and newer Dodge Ram 2500 4WD series trucks. This kit is precision designed to provide front-end lift and better front ground clearance to improve the stance of your truck and clear those larger wheel and tire combination. All components are made from US carbon-steel for ultimate strength and durability and have tested for quality, performance, and proper road safety usage.
Sold as a kit with a pair of your choice size front coil spring spacers, 2 steel shock extenders with all necessary hardware for installation. Installation may take up to 3 hours, depending on mechanical skill and requires no special tools. This kit is part of the Road Fury collection by Road Fury. All parts are covered under a lifetime replacement warranty and exhibits superiority, reliability, and value.
Road Fury high-performance suspension lifts by Road Fury are made in America. All Road Fury bolt-on products work with stock suspension and is easy to install.
FITMENT:

2014+ Ram 2500 4WD
2013+ Ram 3500 4WD. Does not fit Power Wagon models

LIFT: 2, 2.5, 3 and 3.5
DESIGN:

Spring spacers: Heavy-duty US carbon steel for durability and a better fit. Anodized coating is corrosion resistant and gives a more impressive look.

QUALITY:

Spring spacers: Prime mill certified and heat-treated, our high-quality steel material is tougher than Chinese aluminum, cast, polyurethane, imitation alloy, and other steel products.
Shock extenders: Made from heavy-duty steel and powder coated for durability and oxidation and corrosion resistance

KIT CONTENTS: 2x precision laser cut carbon steel spring spacers, 2x steel shock extenders with hardware and installation instructions
INSTALLATION: 2-3 hours
BENEFITS: Shock extenders reduce overextending pistons so that your factory shocks can be reused without compromising ride quality. Spring spacers will lift front-end while maintaining factory ride quality.
TECHNICAL NOTES: Spring Compressor may be needed. An Alignment is recommended to ensure your ride quality. Works with stock suspension.
MANUFACTURED: Made in America
WARRANTY: Lifetime Replacement Warranty
California Residents: Prop 65 warning