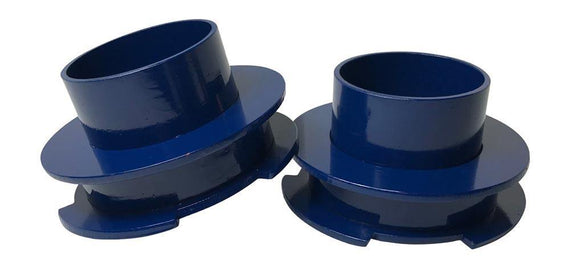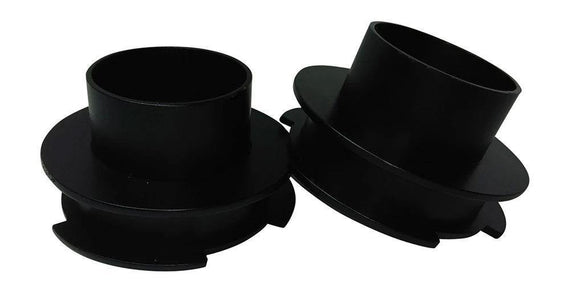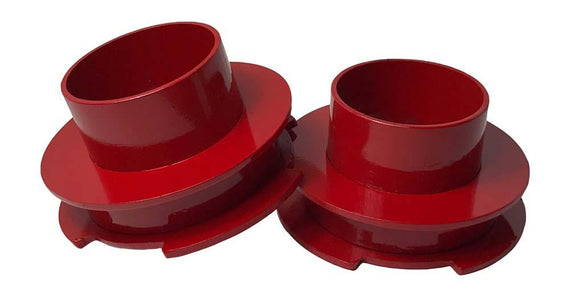 Front Leveling Lift Coil Spring Spacers for Ford Ranger 2WD
Ford Ranger 2WD Front Leveling Lift Coil Spring Spacers
Our Ford Ranger 2WD front leveling lift coil spring spacers are trouble-free, tough-as-nails, and will provide consistent performance. As part of the Road Fury collection by Road Fury, these spring spacers are superior-grade and constructed from top-notch materials for ultimate durability. Designed to improve both your truck's looks and performance, these spacers will give you better handling, control and comfort when tackling beastly road conditions. Engineered to last, our spacers will offer quality, reliability, and value.
These spring spacers are available as a pair of your choice size and color. Road Fury products are manufactured to meet or exceed strict quality requirements and road safety usage. Components are made in America and are guaranteed right for your vehicle and lifestyle.
Road Fury high-performance suspension lifts by Road Fury are made in America. All Road Fury bolt-on products work with stock suspension and is easy to install.
FITMENT: 1998-2010 Ford Ranger 2WD; Only fits models with front coil springs
LIFT: 2", 2.5" and 3"
COLOR OPTIONS: black, blue, or red
DESIGN: Heavy-duty US carbon steel for durability and a better fit. Anodized coating is corrosion resistant and gives a more impressive look.
QUALITY: Prime mill certified and heat-treated, our high-quality steel material is tougher than Chinese aluminum, cast, polyurethane, imitation alloy, and other steel products.
KIT CONTENTS: 2x precision laser cut carbon steel spring spacers and installation instructions
INSTALLATION: 2-3 hours
TECHNICAL NOTES: Spring Compressor may be needed. An Alignment is recommended to ensure your ride quality. Works with stock suspension.
MANUFACTURED: Made in America
WARRANTY: Lifetime Replacement Warranty
California Residents: Prop 65 warning