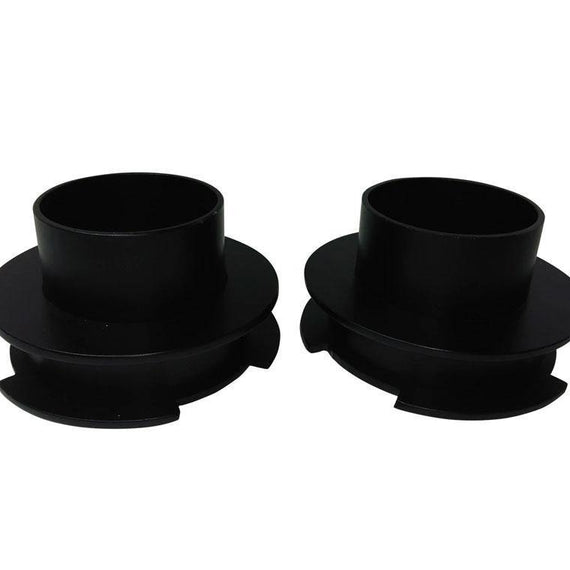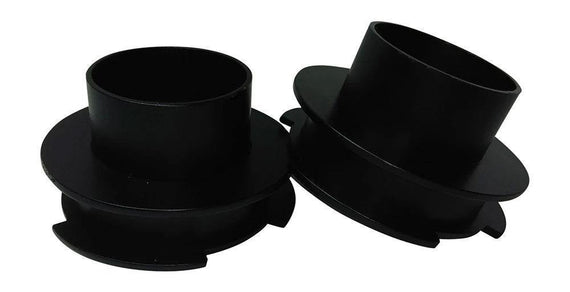 Front Leveling Lift Coil Spring Spacers for Dodge Dakota 2WD
Dodge Dakota 2WD Front Leveling Lift Coil Spring Spacers
The Road Fury high performance Dodge Dakota 2WD front lift spring spacers work on stock suspension and will give your Dodge truck a more imposing stance and the extra clearance needed to fit larger tires or custom wheels. Made of US carbon steel, our front lift spring spacers are stronger, better fitting and higher quality than Chinese aluminum, cast, polyurethane, or imitation alloy produced products out on the market today.
These spring spacers are sold as a set of 2. Choose from 2", 2.5" and 3." Each spacer is finished with a rust and corrosion resistant hard-anodized coating to extend the product's durability and lifespan. An installation manual is included for proper installation. Installation can be done with moderate mechanical skill or by professionals. All contents are made in America and produced with the finest materials to assure quality.
Road Fury high-performance suspension lifts by Road Fury are made in America. All Road Fury bolt-on products work with stock suspension and is easy to install.
FITMENT: 1987-1996 Dodge Dakota 2WD
LIFT: 2", 2.5" and 3"
DESIGN: Heavy-duty US carbon steel for durability and a better fit. Anodized coating is corrosion resistant and gives a more impressive look.
QUALITY: Prime mill certified and heat-treated, our high-quality steel material is tougher than Chinese aluminum, cast, polyurethane, imitation alloy, and other steel products.
KIT CONTENTS: 2x precision laser cut carbon steel spring spacers and installation instructions
INSTALLATION: 2-3 hours
TECHNICAL NOTES: Spring Compressor may be needed. An Alignment is recommended to ensure your ride quality. Works with stock suspension.
MANUFACTURED: Made in America
WARRANTY: Lifetime Replacement Warranty
California Residents: Prop 65 warning