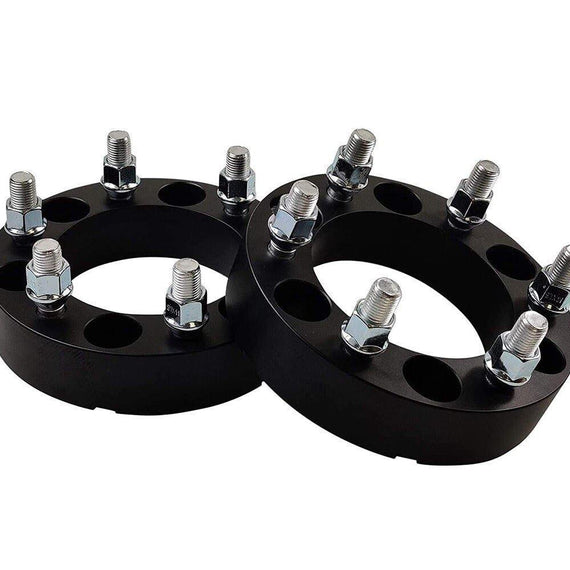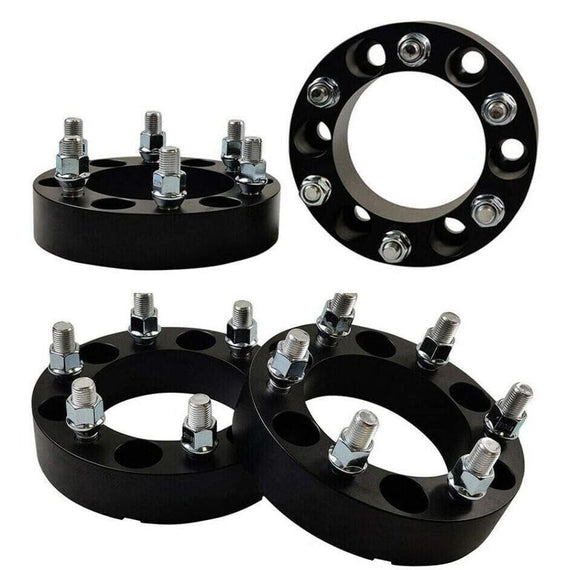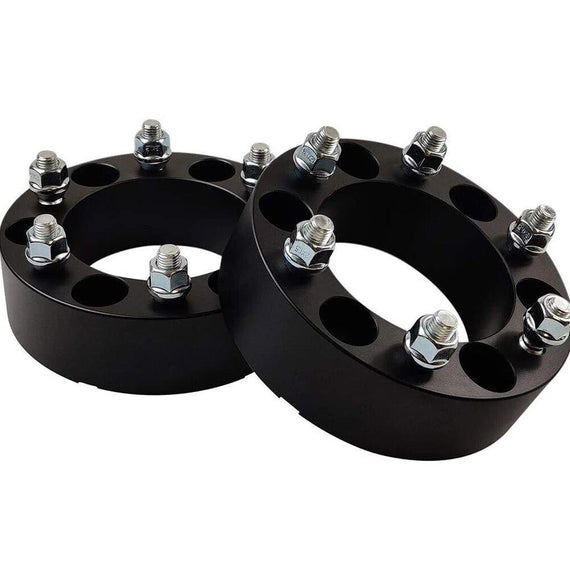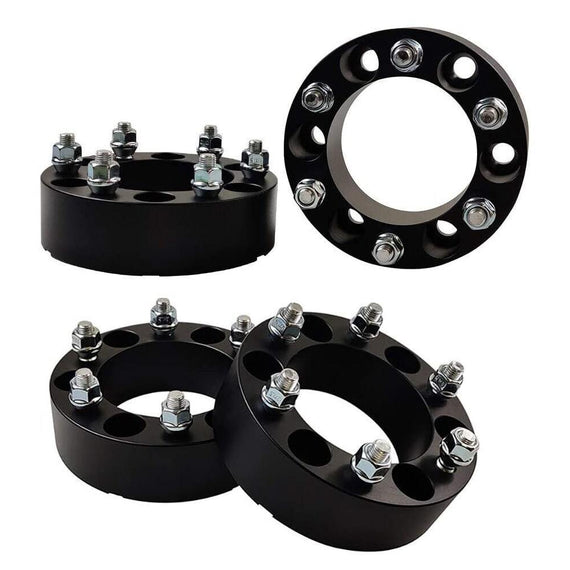 1.5 & 2-Inch Wheel Spacers for Chevrolet C1500 C2500 C3500 and GMC K1500 K2500 K3500 4WD (14x1.5 Studs)
Chevrolet C1500 C2500 C3500 and GMC K1500 K2500 K3500 4WD 1.5 & 2-Inch Wheel Spacers 
Our Chevrolet C Series and GMC K series 1.5 and 2-inch wheel spacers will give you better handling when you make turns and go around corners as well as that extra 1.5-2 inch offset space to allow the installation of larger tires for an improved sportier look and stance. Made from a single piece of 6061 T6 billet aluminum and finished in a special anodized coating, our wheel spacers rival the best in the market today. Our wheel spacers are designed for a precise fit and built to last you years of rigorous use and abuse, even in the roughest conditions.
Sold as a set of 2 or a set of 4. These wheel spacers can also fit other Chevy, GMC and Cadillac models. Please review the list of vehicles for compatibility. All hardware is included and manufactured in America by Road Fury.
Please make sure you take the proper measurements before purchasing. Your factory wheel studs may need to be shortened to ensure safe fitment of the wheel.
FITS CHEVROLET, GMC, AND CADILLAC VEHICLES:

1999-2021 Chevy Silverado 1500 2WD, 4WD
1999-2021 GMC Sierra 1500 2WD, 4WD
2002-2006 Chevy Avalanche 1500 2WD, 4WD
2007-2013 Chevy Avalanche 2WD, 4WD
1995-2021 Chevy Tahoe 2WD, 4WD
2012-2021 Chevy Suburban
1992-1999 Chevy Suburban 1500 4WD Only
2000-2018 Chevy Suburban 1500 2WD 4WD
1992-1999 GMC Yukon 4WD Only
2000-2021 GMC Yukon 2WD, 4WD
2000-2021 GMC Yukon XL 1500 2WD, 4WD
1988-1998 Chevy GMC C1500 K1500 4WD
1988-2000 Chevy GMC C2500 K2500_6 Lug ONLY_4WD
2003-2014 Chevy Express 1500, GMC Savana 1500
1999-2021 Cadillac Escalade (EXT,ESV)

SPECIFICATIONS:

Thickness: 1.5 inch / 38mm
Thickness: 2 inch / 50mm
Wheel bolt pattern: 6x5.5/6x139.7
Thread size: M14X1.5
Center bore: 108mm

DESIGN: We use 10.9 pressed in studs. CNC machined from T6 aircraft billet construction (aluminum alloy).
QUALITY: Finished with a special anodized coating for corrosion resistance
KIT CONTENTS: Sold in sets of two or four "šÃ"ì all hardware included
MANUFACTURED: Made in America
WARRANTY: Lifetime Replacement Warranty
California Residents: Prop 65 warning
"